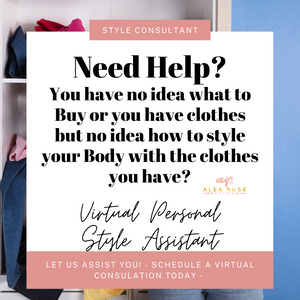 One on One Session between the stylist and client to discuss the client's wardrobe desires, direction of style and
Any wardrobe needs for future as well as a budget.
This is a 30 minute consultation with Style Expert at Alea Rose. Purchasing this service, you receive a questionnaire that must be completed prior to Call.
*Once you pay you will receive a link to a PDF download that will tell you how to schedule your date and time**